5 Ways to De-Stress at Work
Being in the "Real World" throughout the greater part of the last ten years, everyone of my friends/co-workers has a story of being stressed out to the point of tears leading to nothing other than crying out of frustration - whether at their desk, in a bathroom stall or after work.No matter how much you love your job or the people you work with, there will always be stressful days at the workplace. Sometimes it's the constant pressure of the next deadline; Other times it's feeling like you are drowning in work that will never end due to endless back-to-back meetings.
Trust me, I feel you - we've ALL been there. Managing your stress can be difficult especially when it feels like you are struggling to keep a healthy work-life balance.. but what if I told you there's ways to manage your stress that also have health benefits and will take no more than five to ten minutes?
1) Walk it Out ​​
Typing emails, sitting in a chair for hours is never ideal for anyone's body. Going on a walk can release the tension your body has stored in your muscles throughout the day.Walking has also been proven to lower your blood pressure and increase blood flow to the brain.
Can't walk around the office? Walk around the parking lot or walk to your car and back.
2) Aromatherapy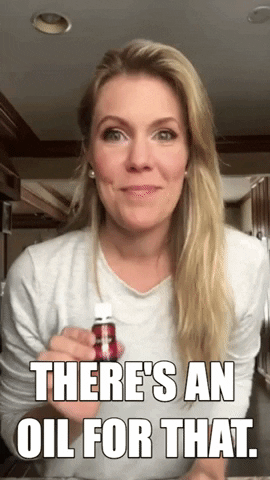 Aromatherapy can do wonders for the body, mind and soul. In my office at work and in our home, there is always a diffuser going. Jasmine, Lavender, Lemon, Bergamot, Ylang Ylang and Clary Sage have all been known to have stress reducing and sleep enhancing affects and with sites like Pinterest, finding up a recipe/blend you love is so easy!
Beware of the oils you purchase and be sure to check their therapeutic grade. Two of my favorite brands of oils are doTerra and YoungLiving.
My favorite blend for stress relief is doTerra's Serenity which also comes in a bath bar. #allthefeels
3) Meditation/Yoga/Stretching
Yoga is a great way to relieve stress, increase your strength and flexibilty and escape for an hour. Lucky of us, in Dallas, there's also a yoga studio every mile or so making it super convenient for you Pallasites to find a studio nearby.
Can't get to a studio? Mindfulness breaks and stretching can improve blood flow and circulation throughout the body. Stretching for 10-15 minutes a day can dramatically decrease stress levels and provide a general sense of well being.
4) Get Green
Add some greenery to your work space or office.
PyschologyToday has stated that plants have been known to approve attentiveness, reduce stress, improve attendance and productivity at work and more.
Plants like succulents and aloe vera are low maintenance and require water 4-5x a month depending on their environment and exposure to sunlight/the elements. Home and Garden stores like Lowe's typically have great deals and you can typically purchase a small plant with a planter for $20 or less.
5) Get into the right tune.
We all have that one song, artist or band that melts all of our stresses away.
Putting on the right music and getting into the right groove of things can be life changing when it comes to your emotional stress and well being. AppleMusic, Pandora, Spotify and similar sites even have pre-made "chill" or "de-stress" playlists that have been created with your well being in mind.
Love listening to something that's considered not appropriate for work?
Try checking out different podcasts or stream one of my favorites - 2DopeQueens, TheNewKool or Ctrl Alt Delete! .
Before we wrap it up, I just want to remind you of a few things:
Your lifestyle is your responsibility. It may seem like there's no time to implement the tips highlighted in this blog but remember, it's up to you to make the change. Don't let your work life consume you to the point that it affects your happiness. Finding ways to relieve stress can make your job more tolerable in moments on high stress.

No one's schedule is perfect and some suggestions may never work in your work space - that's okay. Find modifications that can work or carve out "personal" time one day a week where you can intentionally put some of the suggestions to practice.

I am not a medical professional. If you have injuries or concerns about some of the physical exercises, consult with a physician before participating in any of the exercises.
#work #yoga #aromatherapy #meditation #exercise #worklifebalance #destress