5 Perfect Date Night Ideas for Fall
Nothing is more important than fostering your relationship with your love. Date night is essential in keeping Chris and I in sync because it forces us to get unplugged and spend one-on-one time talking about things going on in the moment. With Fall finally here and the weather is cooling down, it is the perfect time to get all cute and cozy with your main squeeze. If you are lucky, you may even be in an area where the leaves are starting to change and everything is colorful setting the tone for the season. Spice up date night with a little more than PSL's, and check out these cute date nights.
*Spoiler Alert: You know they will all have Insta-worthy photo ops!
1. PumpkinPatch
Get lost in the heart of the season with a good ol' fashioned tradition. Whether you want to go for the pumpkin carving, photo ops or just the experience, Pumpkin Patches 🎃 are one of my favorite things about Fall! If you're lucky you will find a patch that has a hayride and some alcoholic beverages. Go get your pumpkin, boo! 😉 One of our favorite's is the Dallas Arboretum's.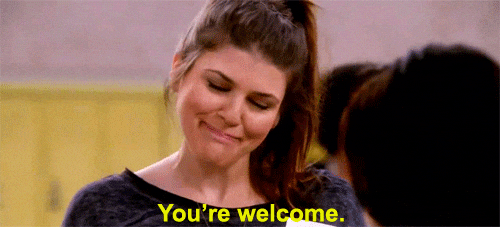 2. Drive-In Movie
Grab bae and a blanket, park the car in reverse, pop the trunk and BAM. 🙌🏾 You have accomplished hosting one of the most adorable date nights one could dream of. The stars in the back, a movie on the big screen and your favorite person beside you. ❤️ What could be better? Only the fact that most drive ins in 2018 have food trucks and/or concessions stands making it a one stop shop for the night. Oh, did we mention - you can typically see 2 movies for $10 or less. If you're in the Dallas area check out Coyote Drive-In.
3. Cooking Classes
Prep for the holidays while showing off your skills in the kitchen! 👩🏾‍🍳 👨🏼‍🍳🍽
Places like WholeFoods, CentralMarket and SurLaTable often hold cooking classes that teach you how to cook for two of more at least one a month. These classes often go through techniques as well, so if you're no MasterChef - there's no reason to fret. 😉 Click on the links above and get a taste of fall on this date night that will be sure to get bae and the butter melting in your hand.
4. CornMaze
Get lost in love in the twists and turns of a corn maze. 👫
For married couples, this particular date night can be a lot of fun and a great experience if you are trying to get better at communicating with one another or trying to work on your personal patience. For those dating, it can also be a great because activities like this can tell you a lot about a person's temperament and can give you a general idea of problem solving skills.
5. Fall Festivals/County Fair
Fall Festivals are basically a mini carnival and adult trick-or-treating all in one. Hop on the ferris wheel, play games. win cotton candy or go booth to booth consuming everything in site like we do (🗣 shoutout to bae for liking me slim thick). You can even get creative with the night and incorporate fun games of your own. 👉🏾👉🏽👉🏼👉🏻 Check out this County Fair/Festival Date Night Challenge:
We hope you enjoy our suggestions for fun ideas that keep you and your love entertained, making memories and most importantly that keep the spark in your relationship alive. Let us know how your dates go, we'd love to hear from you all!
As Always,
Thanks for Hanging with the Heake's
xx
#datenight #fall #thingstodo #thingstodoDallas #pumpkinpatch #drivein #drivein #movie #topGolf #CornMaze #FallFestivals #FallFestivals #relationshipadvice #dating